Hey all!
For those of you who don't know, we bought a house!!! This is probably the most exciting, terrifying, and adultiest thing I've ever done in my entire life! Needless to say, I haven't had a lot of time between packing and painting and cleaning, but now we're in, my computer is up and the office is about halfway set up so I can at least get to writing about things.
First, HOUSE!!
I can't tell you all how long I've been looking forward to getting a house. It is so exciting to finally be in four walls of our own. Of course, now that we've had the house for a while, I'm finding all sorts of things that I want to do while we're here. I'll talk about those as I start to address them, and I'll cover each room and our decorating adventures as we get things all up to speed. Here are a few pictures from right after we moved in:
Second, New PATTERN alert!! I just dropped a new series of graph patterns that I've been working really hard on! These were not easy, but I love the way that they turned out!
State Graph Patterns Bundle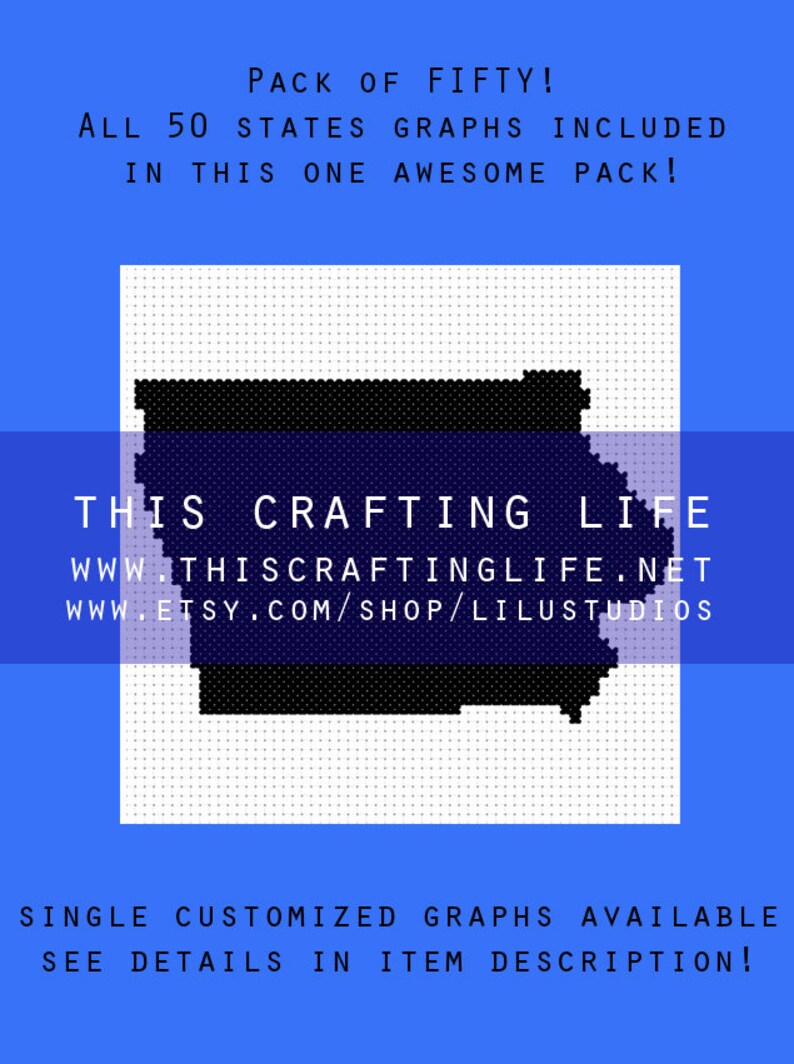 State Graph Patterns by Individual State
Third, I am super excited to share with you a whole new line of products that I have introduced to my shop! I had originally intended on opening a whole new shop with these items, but even keeping up with one blog, one shop and one facebook page is overwhelming to me. Soooo, all my new items are going up in my existing shop, and I can't wait to share them with you!!!
Introducing, the My Perfect Planner "Bliss" Series!!!!
After many years of fighting with store bought planners trying to find an option that worked well for me, I decided to create my own. After using it and tweaking it, adding and removing pages, changing designs and scrapping some entirely, I have created a planner that will certainly help you keep organized, no matter who you are!! The files include options for you to customize this planner to fit your needs! If you prefer to have loads of room to write on your monthly calendar, use the two page spread. If that's not your style and you prefer to keep it small and neat, use the one page month file! Mix and match your files to find the best fit for your busy lifestyle!
Aztec Dreams Core Pack
Orange Dots Core Pack
Teal Chevron Core Pack
Tidal Wave Core Pack
Cool Vines Core Pack
Seasonal Booster Pack
Lastly, I want to thank all of you who keep coming back even after years of my inactivity! I am trying to work on balancing a full time job, 2 children and a house to manage all on top of trying to do what I love, which is to make wonderful things. As I always do, when I tried to get back into the swing of things I'm going to try and promise to bring you new material, new craft projects, patterns, and probably some things I haven't thought up yet.
I would love to hear from anyone who reads this:
What would you like to see me create next??
Nerdy Jewelry
More printables (what kinds?)
More planners (what kinds?)
Party Planners (what kinds?)
Dice (yes! Dice is on my list of stuff to make!)
Tutorial videos- resin, molding, paints and more
Later!
L